Why Shred?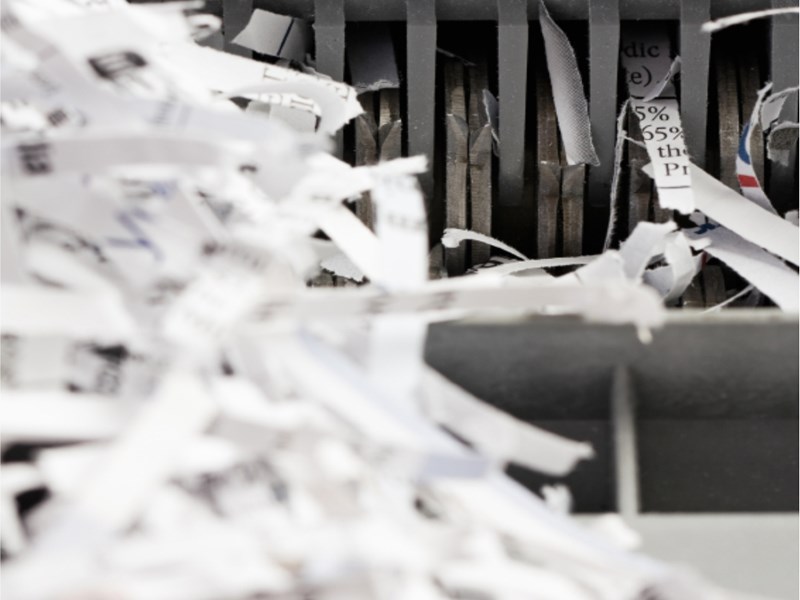 TO PROTECT AGAINST PERSONAL IDENTITY THEFT
The Back Office is open to individuals for the destruction of personal documents and records. Bring your personal shredding to our offices. Our staff will unload, weigh and destroy your documents. If you want to observe the destruction of your records, you may do so. Certificates of Destruction provided on request. Our offices are conveniently located at the corner of North Laurent and Oak Street, where we office with Armstrong Mayflower.
TO PROTECT AGAINST NON-COMPLIANCE ISSUES
Federal law mandates that all businesses, healthcare facilities and financial institutions protect the confidential information of their clientele. To some degree, all of these laws require secure document destruction that only high-grade, third party shredders such as The Back Office can offer.
Follow this link to learn more about the legal compliance of shredding.
TO PROTECT CUSTOMER, CLIENT AND PATIENT PRIVACY
Whether you are a small company or a large corporation, you have confidential customer information in your possession that you need to protect. Your customer or patient relies on you to be professional in your services and in your protection of their privacy behind the scenes. The Back Office is an extension of your professional responsibilities, and we stay up to date on current privacy legislation including but not limited to FACTA, HIPAA, Hi-tech HIPAA, GLB, Red Flag Rules, SOX and Texas Bill 698.
TO PROTECT COMPANY FINANCIAL AND PROPRIETARY INFORMATION
 Internal procedures and plans that will increase your security and protect your business are available. The Back Office will help you determine what to shred, what to retain and how long documents need to be retained.
Nothing contained in this website is intended to be legal advice and should not be relied upon as such.  Customers are encouraged to consult with their own attorney if and when they have questions regarding their legal obligations.
1211 N. Laurent
Victoria, Texas 77901
Phone: 361-579-9058
Fax: 361-575-6683